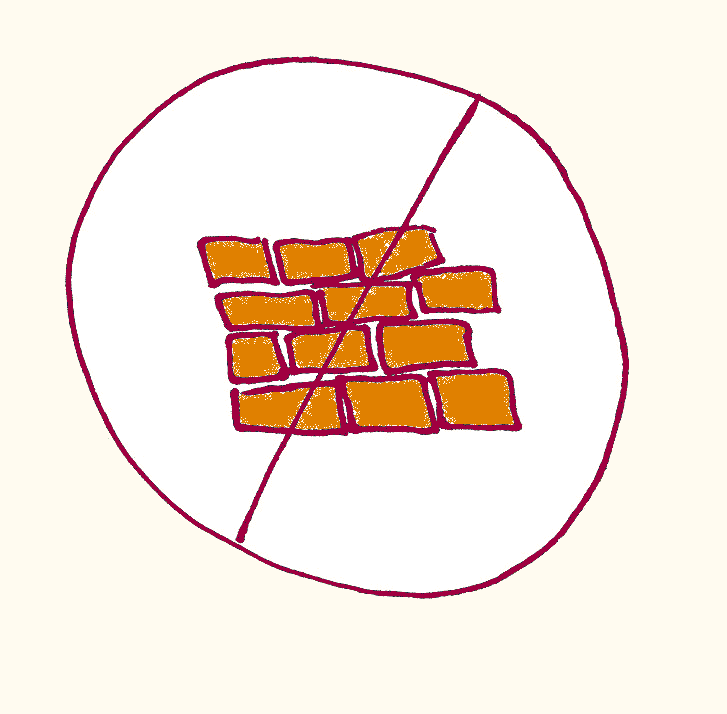 I've read a lot of empath-advice on shielding and closing yourself off from the world. But that way, you further entrench the deeper trauma that "the world is not a safe place" instead of "a loving place". That way you are encouraged to lock yourself into your own pain.
How we come to be empaths is a whole separate story, but suffice it to say that, while it turned into an automatic way of being when we were little, we can choose to consciously reprogramme that way of being now. Let me count the ways…
1. Should I stay or Should I go…
I use my sensitivity now to check whether someone or someplace feels good/safe. It's better to get out of a bad place than stay there and be drowned in negativity. I also propose leaving over frantically trying to "block" things. That is, when you're grown up, you have that new possibility of leaving at your disposal. At least, most of the time. It's the ultimate form of self-care, gift yourself nurturing environments.
2. Noticing Automatic Empath-Reactions
Every empath is different. We all have different circumstances that trigger our tendency to just "soak it all up and carry it around". When you start to notice when you do this, you can start to choose a different, conscious response. I work on noticing when my automatic empath-reactions kick in. To illustrate, here are some of the responses I've identified:
I lose myself in someone else/their problems in order to distract myself from my own needs
 I play the clown or try to cheer people up in order to improve a suffocating atmosphere.
 I forget that everyone needs to make their own empowering decisions and so I get swept up in someone else's victimhood.
Realizing what I do, when I do it, and why I do it opens up new choices every single time. It brings me back to the space in me from where I have power and choice in that moment.
3. Heal Thyself…
Another really big step in stopping to attract others' energies is to clear your own pain. Find it, acknowledge it, and release it. The "how" of that is too much for this post but, suffice it to say, that it is very possible. Your deepest sadness acts as a magnet for the sadness of others. When you heal your own sadness, the magnetic pull of that particular emotion just falls away. You'll notice that sad people don't freakishly seek you out anymore.
Note: for more guidance on how to stop sponging, be sure to check out the empath course: "From Suffering Sponge to Sensitive Savant". It teaches all the things mentioned in this post (and much more!) to give you the needed tools and understanding to stop sponging energy without shutting down.