The H in HSP stands for "Highly".
It should stand for Happy (don't you agree, or at least wish that were true?)
You're not too sensitive.
You may be observant of things that others miss.
You may be touched by things that don't touch others.
You may be different from people around you, but that doesn't make you "too". It makes you just right for being you.
You're not too emotional.
You have (lots of) emotions and you may have been taught to "tone it down" to "be normal" but that just leads to suppressing your own energy and lust for life.
You may have the ability to pick up on emotions from others more strongly than most. If so, that is an amazing ability, and worth learning more about so you can be aware yet not feel confused or overwhelmed!
You may have tried living in your head more to be more logical. Yet, did you know that your own emotions are important messengers, a part of your own intuitive system? Not just the cute ones, but also the ones many people consider "negative"! When we haven't been taught how to decipher and accept ALL of them then the ones we ignore can really become stumbling blocks, even though they are there to help you!
You have the intuitive capacity to choose and know exactly what is right for you. So why is there so much misery surrounding discussions of sensitivity online?
Well, because since you're designed to be attuned to what makes you happy, you will also suffer deeply when that attunement is out of whack somehow: when deep down you know what would make you happy but you've been conditioned to not pick that, to fear it, ridicule it, avoid it, postpone it or just not know how to make it happen…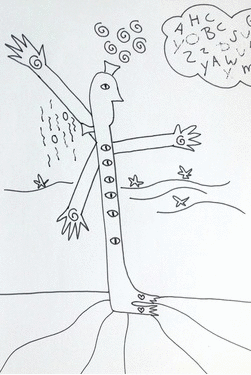 Or because try as you might you can't decipher what your intuition is trying to tell you!
Our HSP intuition is sophisticated with lots of subtle signs, lots of buttons and no manual!
It's trying to give you a detailed map of where to go… but using that map requires being able to read it first.
What's more, your inner HSP intuitive navigation system is unique. To figure out what it's trying to tell you, you need to learn your own language of sensitivity.
When you do, baffling physical symptoms, feeling "wrong" and insecure about who you are, anxiety, overwhelm… they can all melt away.
Being deeply connected to and familiar with your own language of sensitivity makes all the difference.
It allows you to trust yourself – not by throwing yourself off a cliff, but by knowing deep in your bones what is right and true for you and how your body is trying to tell you about that.
It helps you stand up for yourself, make difficult decisions, have difficult conversations and follow your (realistic) dreams.
It also lets you laugh more, feel better, have more vitality, more loving relationships and the time for yourself that you need.
A lot of HSPs are struggling against the world (and lamenting that the world is "too insensitive") because they are out of touch with their own language of sensitivity. As a result, their life is overwhelming, exhausting and full of trying to live life the way they think they "should" instead of how they were meant to.
Don't let those people convince you that that's what it "means" to be a Highly Sensitive Person. It doesn't. You don't have to live your life that way.
Sign up to Learn more abour your Language of Sensitivity.
You get the Language of Sensitivity Storybook (PDF) and email series delivered to your inbox over the coming 6 weeks.
Or, Skip That…
Jump straight ahead to setting up a Clarity Call with me. Let me shed some intuitive light on why things are the way they are and what you can do about it.
A Clarity Call is the best place to start, get insights and steps to start with right away, and explore working together in a bigger way.
We might work well together if you are:
pretty good at feeling your feelings, but there are some areas where you feel confused or overwhelmed
dealing with confusing "this may sound crazy" psychic abilities and you need a down-to-earth perspective on them.
definitely someone who wants to help make the world a better place, but you also know it's important to set limits on what you give (and you might need a break from giving altogether, and need to hear from someone that that's o.k.)
aching to go deep and really deal with things at the root. You don't want to beat around the bush and are not afraid to discover new things about yourself.
done with therapy, but not done with learning and you feel something is missing still in what you need to thrive.
a can-do person at heart and want to find your own way, but you also get overwhelmed more quickly and need help figuring out how to make it all work.
The above is not a list of must-have requirements! I work with a wide variety of sensitive people, on a bunch of different topics. I will say though that anyone who is looking for lots of ego-boosting ("I'm perfect") compliments or always trying to take the easy way out, is in the wrong place!
For your sensitivity to be the intuitive strength it's meant to be, we may need to confront some difficult things or painful feelings that you've been carrying around for a long time. There are steps to make it all doable though, and that makes all the difference!
Hi, I'm Caroline!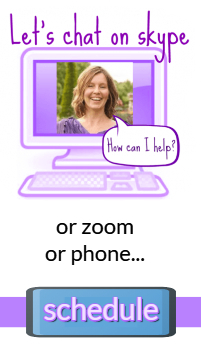 I work with clients from all over the world over skype / Zoom (conference line) or phone.
I was a university teacher previously and love breaking down complex topics into practical steps and tailored explanations.
I live in the Netherlands, but lived in the US for a while as a kid, which is how I first learned to speak English and why the US also feels a little like my homeland. Although I deeply missed the lack of bike paths when I was living there! (We have a LOT of those in the Netherlands)
You can read more about my story and why I do what I do here.
Below are some kind things other sensitive people have said about working with me:
"I've been having the best sleeps I've had in years, which I think is related to the physical block you mentioned. Also, I've opened up to people a lot more, I'm a lot less afraid to let myself be who I am… and realizing that people love me for it! I think a part of me believed that the opposite would happen so that feels so good. " ~Mindy, Canada
"I am so grateful for the time you take and the incredibly conscientious consideration you put into all your email responses and support… For the first time in my life, I feel like I have the necessary tools to not only heal myself but to find me again, the me that's been hidden and buried beneath everything and everyone else for so long, for too long." ~S. Minnesota
"I am a much happier and relaxed being now" ~Naoko, Japan
"Since childhood I had frequent outbursts of rage and complete freak-out overwhelm, directed at myself and, since I became a mother, at my children too. I tried so many ways to overcome these over the years, including loads of different self-help strategies, energy work and working with a spiritual teacher, but hadn't been able to shift out of the pattern or the self-hatred that came with it. Since working with Caroline in the Empath course and a healing these have disappeared. I feel hugely lighter, vastly more empowered and have a much clearer and way more loving understanding of myself, and it all seems easy and natural." ~Mary, Scotland
"I was able to be much more calm through big changes in my life… I have been able to make many small changes that make a big difference"~ Aurélie, France
"I feel absolutely so much better these days, rarely (if ever?) have physical symptoms like ear cracking anymore and have successfully adapted some of the tools you taught me into my daily life." Eva, Germany
"The best part about this program is that I felt gradually better every week as she taught me how to take care of myself…Today I am able to do things that I did not think were possible before getting her help and I am excited every day to use the tools she has taught me." ~Jennifer, Pennsylvania
Read more testimonials on how working with Caroline can help.
.
{ Comments on this entry are closed }