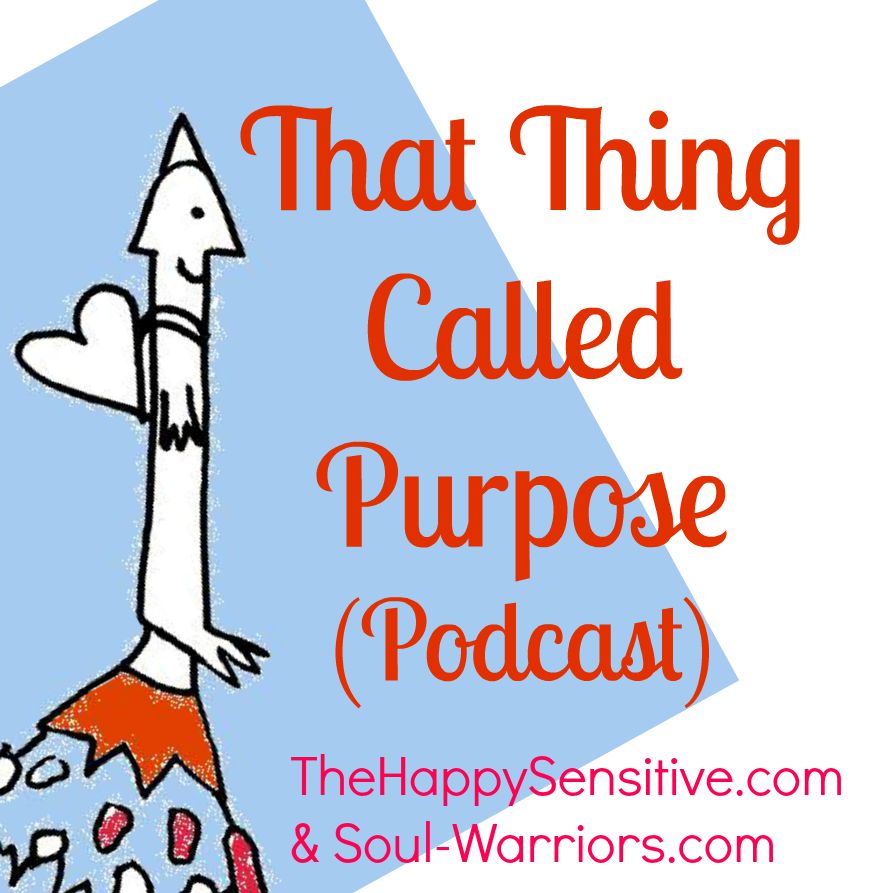 Oh, that magical thing called purpose!
It's all over the internet these days it seems… and, for us Highly Sensitive People, purpose is important, because doing something meaningful matters deeply to us.
Yet, it's also easy to get stressed out about it unnecessarily. Will you find your purpose? Are you on purpose? What is your purpose? Just because you care about meaningful work, doesn't mean you have to be "perfectly on purpose", and yet, that's what it can start to feel like once you start to dive into the plethora of purpose topics out there.
What's more, for empaths, purpose can be a whole complex thing in and of itself. As long as you are swarmed with everyone else's feelings and needs, it's really hard to get in touch with your own inner sense of what you really want to do. Which is just to say, if you're an empath it can take a while before your life starts to feel like it's on purpose.
(With my empath clients, I often see a pattern where their purpose is initially literally clouded in a mist of everyone else's energy. Then, when they learn how to clear that mist, their purpose suddenly starts to come into focus: ideas start bubbling up of what they really want, they start to feel that maybe they can do something they really care about after all because their empath abilities can now empower them instead of hold them back)
In the podcast below, I talk with Liz from soul-warriors.com about finding your purpose, not stressing out about it, getting "on purpose" right here, right now (no matter where you are or where you work) and what happens after you've found your purpose (because, the road doesn't end there!)
Purpose is really one of Liz's favorite topics, as it's a big part of what she works on with her clients. Purpose also comes up in my work with Highly Sensitive People and empaths too, because it's such an important driving force in our life. Which is just to say, we have plenty to share on this topic!
The podcast below is unplanned, unscripted, pure content (no selling or long boring intros). We really just hit record and started talking, and kept talking, for an hour and 40 minutes.
(So if you're at home and you've got your ears free, or you're ill and bored to tears, or you're stuck in your car for a long drive, this might just be the thing :) ) If 100 minutes is a bit much for you, I promise you'll get plenty out of the first 20 minutes too.
Liz was also generous enough to share a free downloadable guide with you to do some clarifying work around your own purpose. You can download it here (you don't need to sign up or do anything to get it). Please note that (as 0f 2020) Liz is no longer active as a coach, but her download is still available via the link above.
That Thing Called Purpose by Caroline Van Kimmenade on Mixcloud