Someone with narcissistic personality disorder, or a significant amount of narcissistic traits, doesn't see you for who you are. In fact, they don't see you at all. For practical purposes, you're more like a projection screen. Yet, since this is -for many of us- such a foreign concept to wrap our heads around, we tend to simply assume that, when someone likes us, they like who we really are and, hence, can see who we really are.
At first, we might come to believe that, when a narcissist compliments us, it's because they think we -as we truly are- are really great. Wow, all this time, so many people don't see your value and here is someone who, quite quickly, just loves who you are! Or so you think.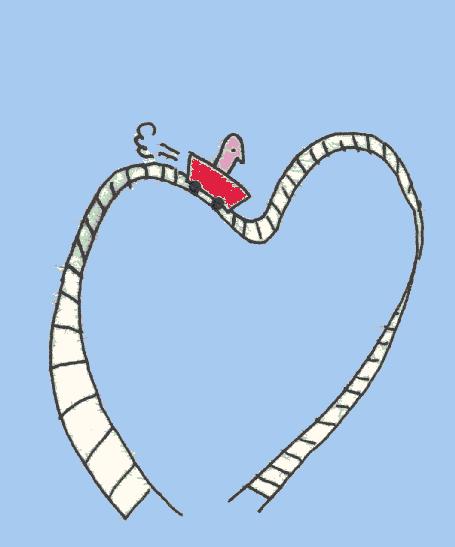 What happens is that then you kind of get lifted "above" yourself. The narcissist convinces you that you are way more special than you ever thought possible. As a result, while this may feel really good, you also lose your inner footing. You are not the person you always felt you were. An inner sense of "I am just who I am and that is just what is normal for me, nothing special" gets shattered.
This may feel like an upgrade but, in fact, it's destabilizing. It's destabilizing because it's not the same as someone who believes in you or likes you as you are.
In other words, there's no stable middle-ground. You're always on an image rollercoaster.
While the romantic high that a narcissist can give you may seem preferable over a plain and simple kind of "I am o.k.", it also comes with incredibly high expectations. Once you've acquired super star status, you're expected to live up to it, and can never be normal again.
In the end, you'll be left wondering about who you really are. If you're not who you thought you were, and you're not a superstar (at least, not always) and you're not the lowest of the low (at least, not always) then who the heck are you? The ensuing self-doubt can create more vulnerability and openness to narcissistic flattery.
Perhaps it's a bit of a disillusion to come back to normality and see yourself the way you always have: as nobody special. Yet, it's precisely when you're in that state, that you are who you are. After all, a fish in water is not going to see the water as special, nor their fish-status as something to obsess about. In the same way, when we are just being who we are, there's nothing special about it. The "special" label is only something people can apply from the outside, by comparing you to someone else.
Yet, that kind of labeling does nothing for our inner sense of self. Chances are, if you're trying hard to be special, it's because you're working hard to diverge from your natural sense, from your inherent sense of flow and ease.
It seems counter intuitive to want someone to see us as "just normal" but, in the end, isn't that the end-all and be-all of total acceptance? Sure, there is always that getting to know each other period, during which you discover surprising things about each other. Yet, being normal doesn't mean being boring. It also doesn't mean being conventional. It just means that you are in alignment with your inner truth. That is your normal. If someone else agrees with you on that, that's who you are and that's who you should be, then you have both a special relationship and a supportive one.