When things get frantic, we often respond with more activity. Instead, try to stay in the eye of the storm. In the middle of any chaotic energy there is a place of stillness and peace. That place should be you.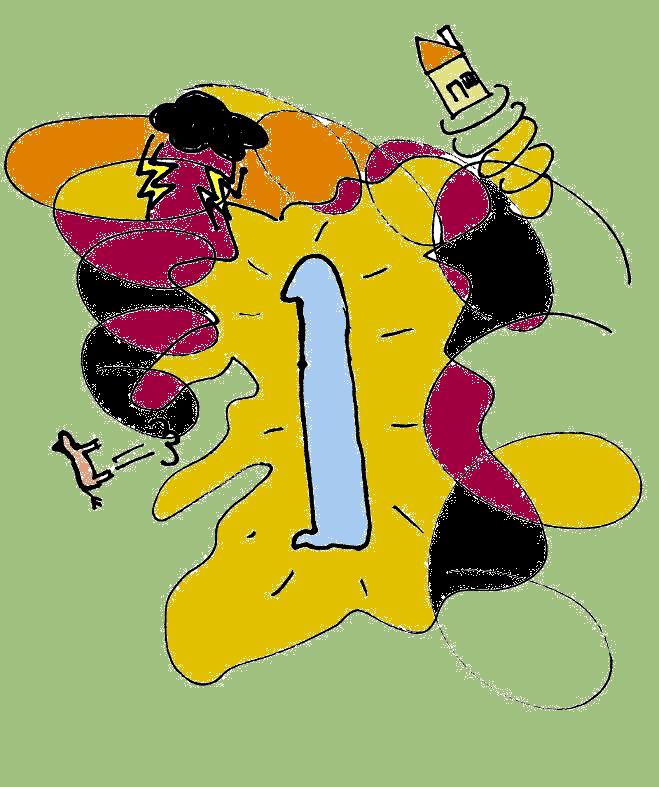 When we can tap into our ability to stay in the 'I of the storm' we can be calm and at peace anywhere. The trick is to stay connected to ourself.
When there is a lot happening, our attention tends to move outwards, to the people, sights and sounds around us. When we do this, we often forget to notice how we're doing. We disconnect from our intuition and we are unaware of our needs. The result can be massive overwhelm by the time we get to a quieter place. Also, we tend to speed up. As the input we receive increases, our body tends to go into overdrive trying to process it all. In addition, the budding overwhelm pushes us into fear-drive. That is, stress.
Stress-drive goes something like this: "Oh, my god there is so much to deal with. I can't keep up. Gotta work harder. Gotta get it off my plate. If I just push myself a little more now then I can get it all over and done with and go home in peace" Peace, of course, doesn't come this way. Instead, you go home even more frazzled, overwhelmed and disillusioned (after all, you did try hard!)
Can you remember instances of this happening?
Here's a different approach. Remember that, you always see the world the way that you are. What does that mean? Put simply, if you're sad, you tend to notice all the sad things in life. When you're stressed, you tend to notice the pressure, the problems, and everything that needs doing. When you are relaxed, you tend to notice the simple solutions and the good things in life. Where would you rather be coming from?
Staying in the I of the storm is all about working with your inner state of being FIRST. So, when things start to get rough, take care of you first. Do something loving for yourself. Tune into your intuition. Can you still feel what you need right now?