The Happy Sensitive Library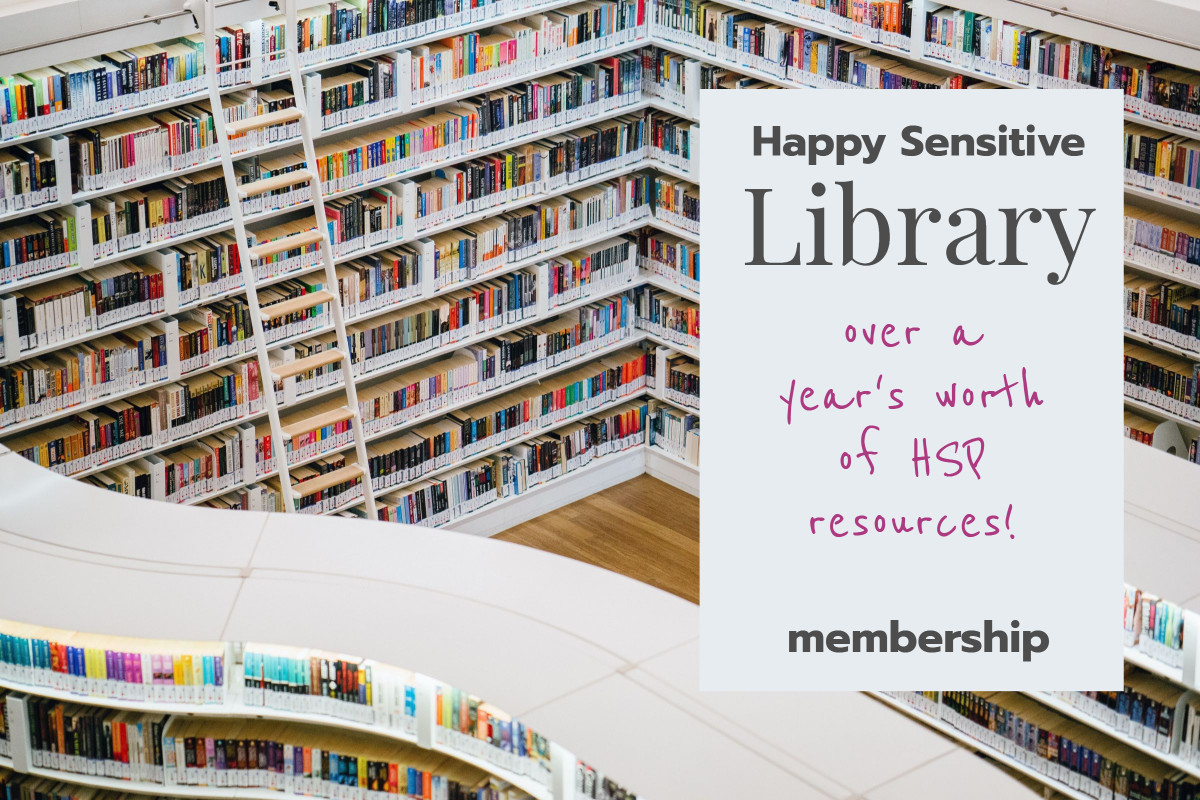 The Happy Sensitive Library is an online space to browse all kinds of Happy Sensitive courses and materials, all in one place, all for one single membership.
The courses in there are accessible whenever you want and you don't have to try to figure out which exact one you want to purchase access to, because you get access to a big variety of materials on a whole bunch of HSP topics.
Plus, I'll be adding in more materials on an ongoing basis.
On the Library info page you can see a long list of all the big and small courses that are included.
It doesn't show you all the materials underneath each heading, but the headings will give you a good sense of the topics covered and you can preview some of the lessons that give you more info on what is inside each module.
Library Membership starts at 40 euros a month, that's US $43 and it gives you access to all the courses and materials inside the Library.
Q&A
Q: Does the Library include ALL courses you've ever created?
A: No, you can see the topics listed on the info page. However, my coaching programme materials (from courses listed on my coaching page) are not and will not be included because they are not suitable for self-study.
Currently the HSP Comfort Kit is not included either. It may be in future but I am not sure – this has to do with delivery logistics. The Comfort Kit really works well as an email course, with a new email arriving daily and the Library just doesn't work that way.