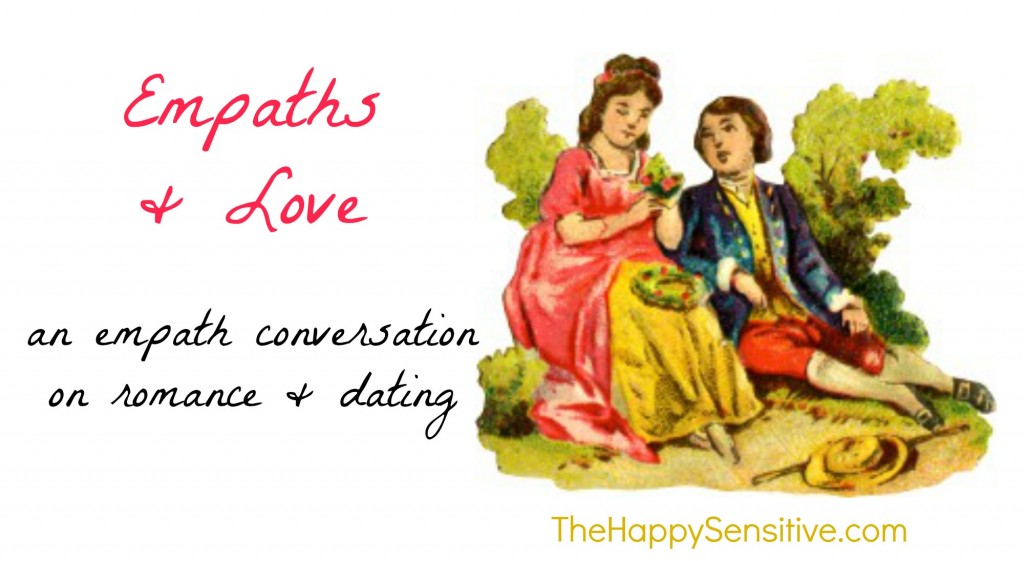 Some of the most common empath concerns that I often hear are:
The fear of being completely engulfed by the energy of the other person
Struggling to set self-care boundaries
Losing your own sense of identity
How to stop picking partners who mostly need a therapist, not a lover (!)
In the hour podcast below I chat with match-maker Yasmine from skilledattraction.com 
We discuss being an empath (she's one too), talk about things we discovered and see in our own life concerning romance, attraction, relationships and dating, and some of the patterns we see with our clients (anonymously of course).
The conversation was recorded on Skype and cleaned-up for your HSP listening sensitivity :) by DJL-Projects on Fiverr. (Happy to have him on my virtual as-needed team now!)
Here are some of the topics you can expect:
Intimacy and self-sabotage, including:

How wanting people to like you for who you are can actually give off the wrong signals on a date (this is an unexpected one!)
How your empath intuition can lead to NOT getting your needs met in a relationship
Empath Invisibility Syndrome: when you disappear into the relationship and your partner can't see you, what's happening? What do you do?
Is it your fault somehow?

What about not age-appropriate older men who hit on you (what IS that??) and do you need to take it personally?
How do you know what is YOUR own baggage to work on, and what is just an unexpected part of life?
Using your empath skills to your advantage:

How to honour your 30-second empath ability to know who you do and don't like
How to set effective and compassionate boundaries using your empath skills
And lots more… !
Empaths and Love Podcast by Caroline Van Kimmenade on Mixcloud
To be continued…
Tech note: The audio abruptly cuts out way at the end – recording snafoo! So you don't get to hear us make a serious effort to properly close the conversation.
Yasmine did a lovely signing-off, wishing you well, but unfortunately you won't get to hear that, so you'll just need to take my word for it :)
(I on the other hand would have babbled on endlessly not being able to find the closing words. So in my own podcasts & vids, I just stop talking and end the talk abruptly. I guess my recording device was anticipating that, ha!)