Just as it takes courage to really hear what someone else is saying, it also takes courage to listen to ourselves. It takes saying NO to a lot of distractions, to clear a space, daily, in which we can actually hear ourselves. A space in which our own voices and needs don't get drowned out by those of others.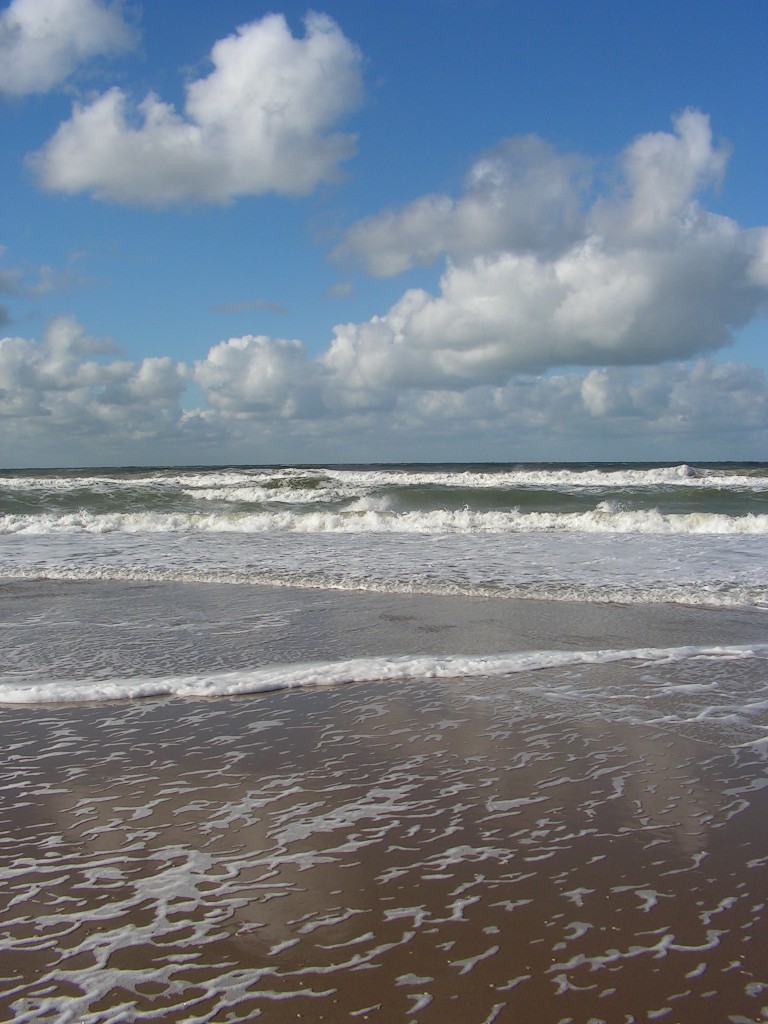 We can't really be there for others if we don't listen to ourselves, if we don't check in with our own needs. Have you noticed how many conversations consist of a dynamic of two or more people trying to get the other person to listen to them, because they don't listen to themselves?
Been there, done that, right?
(If you're a good listener, you'll find people clamoring for your attention for just this reason. Check out this article (when listening becomes listless) for tips on dealing with that.)
If you are a good listener, the question remains, do you reserve some of your listening capacity just for you?
Maybe you don't, and you spend all your time listening to others who need to be heard. Then, you get angry because noone listens to you. That's  like wanting other people to spoon-feed us, because we don't feed ourselves, because we are so busy spoon-feeding other people, who are also spoon-feeding others.  It creates an unnecessary amount of need. We might find ourselves wanting to talk to anyone about everything because we have denied ourselves the right to be heard, by us.
It creates a dynamic of victimization. We all becomes victims because we all can't hear ourselves, because we don't have time, because we are spending all our time listening to other people, or because we have no idea what listening really is.
It can be tough.
Good listening is all about presence. When we can listen to ourself, then we ARE present in that moment. It takes the mystery out of a lot of things when we are able to hear what is happening.
Here's another reason why you want to be listening, intently: Your own, internal, divinely guided intuition, can only come through to you when you take the time to listen. Other people can tell you what their intuition is telling them, but ultimately, that may or may not help you at all.
It's not about hearing yourself out once, downloading all the details, printing out the roadmap of your life and getting on with it. Intuition is the GPS that guides you while you are driving. You need to check in regularly to get the best directions. If you forget to check in for a while, that's ok, your GPS will lead you to the nearest place to make a U-turn. Whatever you do, you don't want to be like that guy who keeps driving for hours, completely lost, yet unwilling to slow down and  pull over to ask for directions.
We all need to pull over regularly, and ask ourself for directions.
How can we do that? Here's three adaptable strategies:
1. Don't respond right away to any request. Check in with your GPS first. Give yourself time to actually hear your inner response. Maybe counting to ten is enough. Or maybe you need to make it a habit to run off on a little "errand" and promise to get back to people later about your decision. A few years ago, I had a "rule" that before answering any unexpected pleas at work (those are the hardest, and especially in person and by someone 'in need') I would go to the bathroom. This was a way to create a little space to let the request sink in, and it prevented me from going into automatic yes-mode. Before entering the bathroom I would usually be in automatic yes-mode, upon exiting the bathroom I would usually have come to a solid "NO" conclusion.
So creating strategic listening spaces like that can be very important.
2. Remember that listening is very different from "achieving". Get yourself out of doing-mode, or at least, understand that listening to yourself does not work if you want to "get something out of it immediately". Give your own voice the same time and space that you would allocate to a friend on a Sunday afternoon. Creative visualization might help. Do you have a memory or image that instantly reminds you of what it feels like to be in a relaxed and receptive mode?
3. Last but not least, writing down what you hear (upon listening to yourself) can really help to clarify your own voice. Writing also anchors in the realization that you really are listening to yourself. This can be incredibly healing, especially if you encountered big struggles around being heard in the past.