What to do with Anger – Live Call – Join Online March 16th or 19th
How do you handle anger in a way that doesn't make you explode inappropriately, but also doesn't make you implode over time?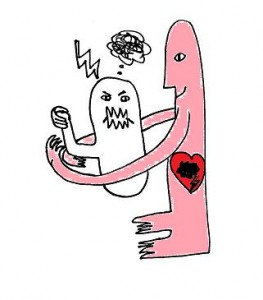 In this call you'll learn new strategies for dealing with anger and we'll dive a little into the origin of "dysfunctional anger" so you can better understand why anger can be such a struggle.
This is helpful because it will give you more compassion for any struggles with feelings of anger.
If you worry about dealing with anger the right way, if you don't want to be like your parents, but also if you "never get angry" this call is for you.
Practical Details:  75 minutes
Place: Online. Join online or dial-in over the phone. You'll receive a recording after.
Dates (the same class is taught on two different dates):
Saturday March 16th at 1 pm Eastern (New York), 10 am Pacific (Los Angeles)
Tuesday March 19th at 1.30 pm IST (Delhi), 7 pm AEDT (Sydney), 9 pm NZDT (Wellington), 10 pm (HST) Honolulu
You'll see dates in your own local times before confirming registration.
Cost: 15 euros.  (approx 17 USD) Payment is secure through paypal or creditcard.