Coaching for Highly Sensitive People and Empaths
There are different ways to work with me. I work over Zoom, phone or Skype. So it doesn't matter where in the world you are located. I offer coaching and healing services for women who are Highly Sensitive. This includes overwhelm-resolving solutions for Empaths, Clair-sentients and other kinds of intuitive abilities. 
If we have never spoken before and you are not sure whether you are Highly Sensitive, an Empath, or someone in-between, then I recommend setting up a Clarity Call first to figure this out together.
How Coaching with Me Works – programmes
Read More
I like to work with a combo of personal coaching sessions, and self-study materials. I find this brings the best, truly transformative results.
This is why I've created several coaching programmes for Highly Sensitive People and Empaths (see further below).
These programmes are designed to teach and guide you on more complex topics, that could never be covered in single sessions because they require building upon skills and insights from previous sessions to reach the point where you really "get it" – and get truly helpful results.
Doing a programme means you commit to a certain timeframe, and I can split out what I need to teach you into doable steps. All that while we are both assured that you'll learn all the needed steps in a set timeframe, so you complete the programme feeling clear and competent, and not flailing with a million loose ends.
How Coaching with Me Works – single sessions
Read More
 I like to work with a combo of personal coaching sessions, and self-study materials. I find this brings the best, truly transformative results.
For clients who've already done a programme with me, more flexible one-offs or a series of coaching sessions are possible too (see bottom of this page under: "clear the way sessions"). Library sessions are also an option of course (see below)
For clients who've never done a programme with me, and who cannot or do not want to commit to a programme at this time, it's possible to book single sessions as needed inside the Happy Sensitive Library (these are 85 euros for an hour).
Inside the Library there are self-study materials on a big range of HSP topics so (again!) it proves to be a combo of self-study and coaching, although coaching sessions are optional for Library members, not required.
Please note though that these sessions are limited to what can be covered in one single call. This means that you can't learn what I teach inside a programme (they are programmes for a reason 😀) in single sessions. There are certain topics I refuse to teach in "just one session for now and maybe another one later" because doing that leaves you hanging (even if you don't realise it upfront).
Also – as a rule – transformational work tends to stir things up and the last thing I want to do is do the emotional equivalent of helping you empty out all your closets and dumping it all on the bed, only to say "oh, the hour is up" and then just leave you there, not knowing if you'll be back for another session or not while you pull out the guest bed because your bedroom has become mad chaos not suited for sleep.
So in a single session, I might do the equivalent of tackling a sock drawer with you, but if you ask me about closets, I'd point you to a programme. I want to make sure upfront that we'll have time to empty the closet, and tidy everything up again!
If you're not sure which you need and you can't make out if you have a closet issue, or a sock drawer one, this is the kind of thing that is perfect to work out in a Clarity Call, and you're also welcome to email me about it.
I offer coaching services for Highly Sensitive People and Empaths in different formats based on years of experience with how to get you the best results.
---
---
-> New: For Empaths and Highly Sensitive People
Peaceful Presence – in 31 days
Learn an effective process to access peace right here right now. 
This will build the peaceful presence that helps you:
soothe difficult feelings
stay present in tough situations
be a positive influence on others
---
-> For Empaths
From Suffering Sponge to Sensitive Savant Empath Programme:
This programme is for you if you are deeply affected by the emotions of others (and basically everything around you) to the point where you feel other people's feelings in your own body. "Empathising" is an understatement for what you naturally do.
You'll learn:
how to distinguish between what belongs to you and what doesn't
how to clear energy in the moment so that you feel lighter right away
how to reprogramme your subconscious so that you stop absorbing everyone's energy in the first place.
This is not a course on shielding. I'll teach you how to stay open and aware, while also experiencing the benefits of clear boundaries. This 4-month programme starts on the first of every month (space permitting).
"When I looked back at the end of the course where I was and where I had come from, I couldn't believe how much I had achieved. The way that the course is delivered, with small digestible amounts every day, learning seems to happen through osmosis and before I knew it the key tools were already daily habits I did without even really thinking (…) On the whole I feel a lot more in control of my emotions and seem to have more free time and energy now I'm not wasting so much time processing other peoples energy." ~Australia
---
-> for HSPs and trained Empaths
The Happy Sensitive Foundations Coaching Programme:
Do you feel caught between trying to calm down (and be bored) or doing "all the things" and getting stressed out, to the point of collapse even?
This is a programme that will teach you how to really work with your HSP nervous system. You'll learn how to both predict and prevent overstimulation and  build a sensitive-friendly lifestyle from the inside out. We'll build your personal & custom HSP self-care and self-healing system to help you radically lower your stress levels and up your well-being. This is about acquiring the life tools that allow you to really work with your sensitivity and stop fighting it once and for all.
This is a recommended coaching programme for Highly Sensitive People, and for empaths who have already worked with me in From Suffering Sponge to Sensitive Savant. In coaching many Highly Sensitive People and Empaths over the years, I find that – again and again – how you deal with stress and boundaries is so foundational to your well-being! In this programme, we address that in a way that will stick with your for life.
"In a culture where doing, going, bigger, faster, better, toughness, pushing through etc. is applauded, being an HSP can be daunting, discouraging, scary and lonely. Working with Caroline has changed my perspective. I now see my sensitivity as a gift, even an honor to possess." ~California
---
-> for HSPs and trained Empaths
The No to Narcissists Programme for Highly Sensitive People
Do you inexplicably end up in toxic relationships or situations where negative, self-absorbed and (emotionally) abusive people tend to flock to you? Is it more than a one-time occurrence and do you want to know what you can do to break this painful pattern of attraction?
The No to Narcissists Programme for HSPs is for you if you're tired of people lashing out at you when all you're trying to do is be kind and helpful. (There's a reason why this keeps happening, and it's something you can learn how to change!)
If your mind keeps spinning because you don't understand why "they could do that" this is the programme for you. Recommended for Highly Sensitive People, and for empaths who have already worked with me in From Suffering Sponge to Sensitive Savant.
---
30-min Clarity Call: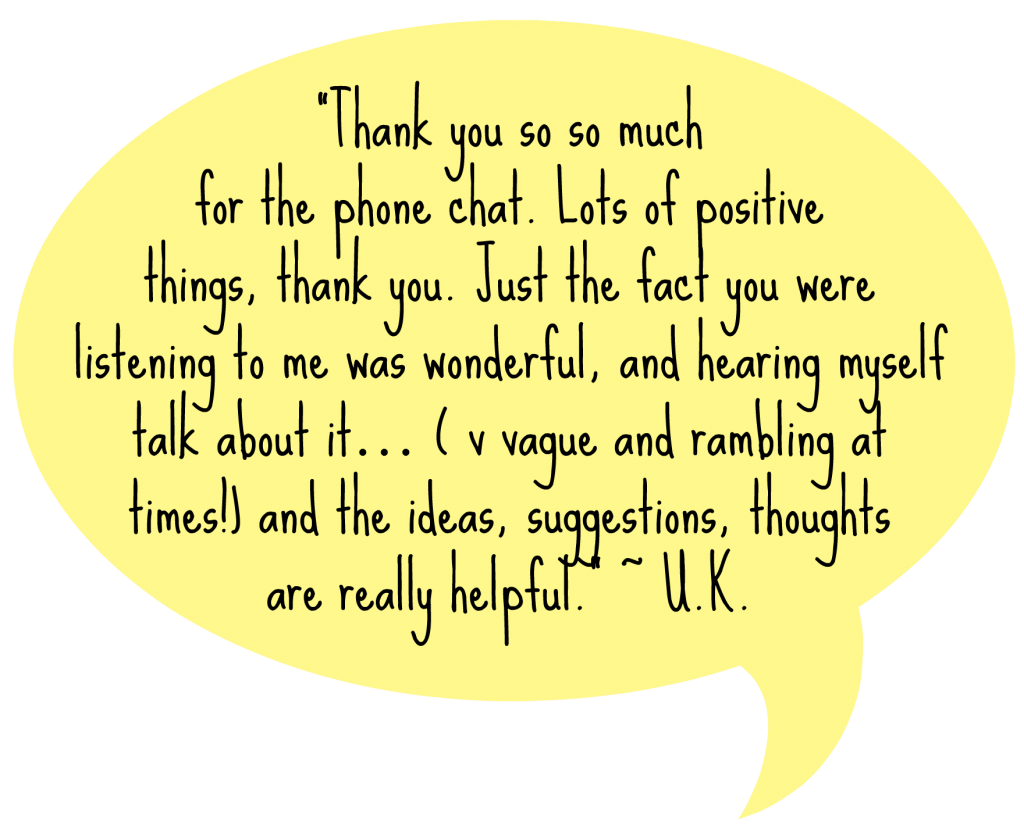 Bring your questions and get clarity on any sensitivity issues you are dealing with right now. I'd be happy to – if you want – add on complimentary time at the end of the session to discuss how I could further help you and which programmes or services would be a fit for you.
---
Trauma Healing Session
Do you have a thorny, painful problem that won't go away? Do you have a trauma that just keeps haunting you? Let me help with energy clearing work that I do for you, while you tell me what is hurting.
I will use my 10+ years of experience with a big toolbox of healing tools (including my own, and my own healing systems) to help your body let go of pain, numbness, and recurring thoughts and overwhelming emotions.
---
Your Sensitive Business…
Many HSPs and empaths feel a calling to develop their own unique kind of work. If you (want to) work in the coaching / therapy / teacher / healer field (or already do), I can help.
I believe that for us sensitive people, it's essential to have both support around "building self-care into your business" (in other words, making sure that your most important asset – YOU!- are doing well) as well as developing clarity in what you do in your work as well as how you do it. That's why in my unique business coaching, we do both: supporting you and supporting your work.
I'm good at helping you break down nebulous goals into doable steps, and developing a gentle and fun action plan with you.
I'm also good at helping you bring out what you are truly, most deeply, all about and help you express that in a way that clients can hear. Visit my other site, Happy-Sensitive-Self-Employed.com for programme details.
I offer coaching for Highly Sensitive People and Empaths who are wanting to start a business, as well as if you are already self-employed.
---
Curious about what other people are saying about working with me?
---
Clear the Way Coaching:
If we've worked together before and you feel stuck or feel you need to learn something new, you're welcome to set up a single (or multiple) Clear the Way session(s).
This is helpful if, for example, you've learned empath skills with me but are dealing with an outrageously complex or overwhelming situation, or simply aren't sure what to do. We'll work through the energy weirdness in a call and I'll give you pointers on how to take further steps if needed.
Maybe you feel that you've come to a fork in the road and you want to spend a session diving deep into your own inner guidance and get practical suggestions to figure out what to do.
Maybe you want to dot the i's on some of the things we've worked on together or get some support to know how to apply them to what you're going through right now.
If you've done the Empath Programme (From Suffering Sponge to Sensitive Savant) or Happy Sensitive Foundations, and are dealing with a "new" (psychic or other) issue that hasn't come up before, then we can also address this in a call. As a client once said, I always have more tools up my sleeve.
To book, use my online scheduler. You'll be able to pick a time and date, and confirm by paying securely through Paypal or creditcard, all in the same window.
By paying you are agreeing to my terms and conditions