Work with Me
You're in the right place if:
You're a Highly Sensitive Person, an empath or somewhere inbetween.
You're not looking for therapy, but you're not looking for a self-study course either. You want an approach that includes both: do it yourself learning and guided sessions and support. (Because you know that we all have blindspots and if yours had been easy for you to spot on your own, you would have done so already)
You're looking for someone who will partner with you and figure out how to work with your unique brand of sensitivity, without lecturing you or constantly asking you "I don't know… what do you think?"
You like understanding the deeper logic and system to things so that you can create your own detailed action plan, instead of receiving a detailed list of bullet points to follow without knowing why.
You want to be empowered. You don't want to be sold a programme and then told at the end that the "real secret" is shared in the upgrade. And the upgrade after that, and after that. You also don't want to be enrolled in sessions for years to come. Once you know what to do, you'll do it, thank you very much!
You like the idea that if you get stuck in the future – after you've learned new helpful skills- , you can set up an additional single session, without needing to enroll in a whole year programme. It feels good to know that there's someone to fall back on when needed, but that you basically will learn the skills to do things on your own.
You want to deeply understand your own sensitivity so that you feel more clear and empowered. You want to know what you want, and be able to tell others what you need from them, so that they can support you (even if they don't understand you).

Who the Heck am I? And how did I end up doing this work?
I used to work as a university teacher and was all about teaching students how to learn what they needed to learn on their own. Due to some dramatic twists and turns, I ended up being completely burned out by my sensitivity.
Looking for answers anywhere and everywhere, I threw myself into the woo-woo healing deep-end. (You can read more about my story here)
I wasn't able to find much helpful support (just lots of bits and pieces), so I ended up -mostly- figuring out my own way to put things together and heal and understand my sensitivity.
Now I'm on a mission to teach others what I've learned about working with our in-built sensitivity, instead of fighting it.
In the end, I ended up in the right place, because healing and practical self-care feel a lot more crucial for me to teach than an introduction to sociology does :)
As both a trained academic, and a very subtly-attuned clair-sentient. (I swear I ended up creatively "channeling" much of what I learned and now teach). You get the best of both worlds: sensitive validation and practical logic. I won't tell you to just have faith and count your mandala beads.
There are a few different ways to work with me:
To get a taste of my approach, and be able to ask me anything over email for 31 days, take a look at the HSP Comfort Kit. It comes with a money-back guarantee so this is your fail safe option for trying out my approach to sensitivity.
If you are an empath…
…then the single one programme for you is the From Suffering Sponge to Sensitive Savant Programme. If you like the idea of also understanding how to live your life without stressing yourself out, then you can also do the Happy Sensitive Foundations Programme with empath training added in instead (I will combine both at no extra charge).
If you're hesitant about working together (or not sure it's financially worth it) then note that many empaths I've worked with found it really helpful to do the HSP Comfort Kit first. This short course helps create more calm in your life and have a bunch of quick-fix tools to use when feeling overwhelmed. It's a great place to get started!
If you are highly sensitive, yet not empathic to the point of literally absorbing other people's feelings…
… then there are a few different programmes to choose from.
Do you want to better understand your intuition? Take a look here
Are you struggling with not being as productive or confident because you feel that you have to do everything right or not at all? Take a look here
Are you struggling with stress and exhaustion and do you feel too sensitive to manage your life? This is the probably the right fit for you
Are you slowly going mad because no matter where you turn (dating included) there always seems to be a narcissist to deal with? How about getting to the bottom of the HSP – Narcissists attraction magnet, and doing some work to dissolve the ick-factor?
Not sure? Take the Quiz below: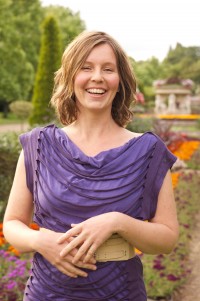 P.S. I like giving you options… Have you noticed? ;)
That said, figuring out what you need can be a complex thing in and of itself. So when it comes down to it, my recommendation is to set up a Clarity Call  with me.
(Really, there's  a reason why strangers on the street will tell me their life story. Apparently, I'm not that scary to talk to).
I've made it super affordable, so we can talk without pressure. You can get a sense of the kind of person I am and whether we click and I can get my intuition and analytical brain to work to figure out what's going on for you and what would help you most.
P.P.S. I will refer you to someone else if I'm not convinced I'm the right person to help you. After all, we're not talking about buying a simple stretchy skirt that fits pretty much no matter what. I don't know about you, but skirts like that, I'll buy them without even needing to open the packaging. Coaching however, is not like that…coaching is pretty personal both in content and approach. You definitely want to make sure you work with someone who "gets" you and approaches things in a way that is truly helpful for you.