Training for Sensitives and Empaths
I currently have 4 training kits and resources.
These are downloadable programmes you can work through from the comfort of your own home, at your own pace.
---
The HSP Comfort Kit: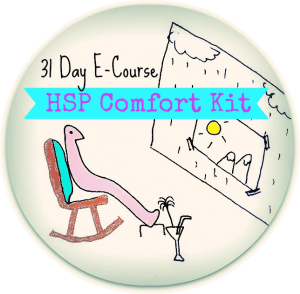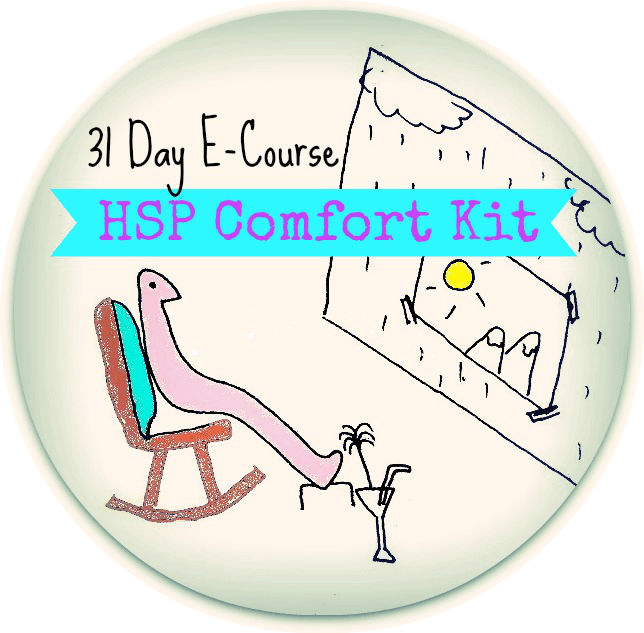 This is a 31-day email course that encourages you to accept and honour your sensitivity.
Magic happens when you stop fighting yourself by default.
"I'm glad I took the 30-day course [Comfort Kit] first – it provided me with wonderful insights and practical tips on dealing with overwhelm, and I still refer to this information regularly." ~Portland, Oregon.
"Fantastic Comfort Kit material!! Have saved the daily emails and using it again as a daily exercise during a challenging phase. The extra bonus videos & resources are like gold to refer to when needing a reminder, support and pep. Thank you so much, highly valuable resource to have at hand for an HSP, like a 1st Aid kit :)" ~Allyson, New Zealand
---
The Energy Sensitivity Starter Kit
Do you feel that you often get overwhelmed by energy from others?
This Kit is for you if:
you just newly learned that you are an empath
you are not sure if you are an empath
you know you're not an empath but you are sensitive to energy from other people / you do pick up on more of your environment than most people
Read MoreClose
How this Kit will help you:
Start to address the energy overwhelm so that you need less time to recover.
Learn how to get your focus back when you get sucked in by what's happening around you.
Understand what is happening, why and what you can do about it.
This Kit is Woo-Woo Free
So if energy healing and all that kind of (really) freaks you out right now, no worries. Everything you'll learn here fits within a really standard psychological framework. You'll be able to understand this Kit using your every-day Grocery Shopping Mind :)
What's in it:
This Kit has 3 audios with straight-forward practices and explanations. These will teach you how to be more grounded and present to your own thoughts and feelings (instead of those of other people). These are practical fixes that you can use during your day, in the moment when you get overwhelmed.
This Kit also includes a PDF worksheet that you can type on.
This Kit comes with a 14-day money back guarantee. If you don't find it useful, you can request a refund within 14 days of purchasing the kit.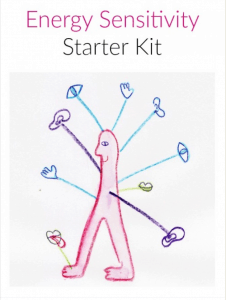 Buy the Energy Sensitivity Starter Kit now
Price: 25 euros, US$28.
You can purchase with creditcard or PayPal.
This is a great Kit to get started with, even if you're also interested in my full empath programme
---
Rediscovering Yourself & Having More Happiness
Do you feel like you need to take your life in a new direction, but you're not sure where or how to start?
Read MoreClose
Sometimes you reach a point where – in small or big ways – you feel like you need to start over. Life as it was just doesn't feel right anymore. Or maybe it never did, but now you're ready to do something about it – if only you knew what!
As a Highly Sensitive Person it's easy to lose sight of what you truly want. There are so many voices telling us what to do: friends and family, co-workers and well-meaning advisors, societal ideals (which may not be right for you at all).
Where do you start with figuring out what to do next? How do you figure out what you want? How do you make sure it will actually work, and it's not some fancy idea that sounds good but that won't feel good in practice?
That's where this little book comes in.
It's a fillable PDF guide & workbook (you can type in it to keep track of your thoughts) that guides you through:
figuring out what you (will) enjoy even when you have no idea and everything seems bleak!
building on what is right for you so you'll have more and more of it over time
practical steps to break down what you want into something doable
coming up with new things to explore if what you have now really isn't working
staying focused so you make progress but don't get overwhelmed
keeping everything small and doable, yet meaningful
14-day Money Back Guarantee if you're unhappy with your purchase – Keep in mind though, it's a workbook and guide, not a magic wand!
In my work with HSPs and empaths I've had a lot of practice in breaking down nebulous problems into doable steps. Figuring out what is right for you is doable, when you know how to break it down. This guide will show you how and walk you through it one bit at a time.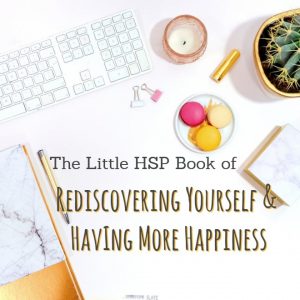 Buy Now and Get Started!
Price: 15 euros, US$17.
You can purchase with creditcard or PayPal.
---
Not sure what would be a fit for you?
Overall, the HSP Comfort Kit is a great place to start (unless you're already an accomplished self-care ninja or advanced energy healer.)
Don't think that's quite it or are you feeling overwhelmed by all the options? Let me help you figure out what would help you most, and give you some clarity and tips to get started with. You can set up a Clarity Call with me here.
For bigger, deeper, more transformative solutions, also take a look at my coaching page for working with me 1-on-1.
---
For More Online Courses – (including the Energy Sensitivity Starter Kit) visit the Happy Sensitive Library.