Practical Perfection Programme for Highly Sensitive People
Learn the art of working with your perfectionism, in a way that celebrates it as a valuable skill while preventing overwhelm stuckidity.
Are you

not getting enough done

, because you want to do everything exceptionally well?
Or maybe you have

little work-satisfaction

because there doesn't seem to be any space for your perfectionism?
Are people criticizing you for being

too perfectionistic

?
Do you

worry

that your desire to deliver exceptional work is holding you back somehow?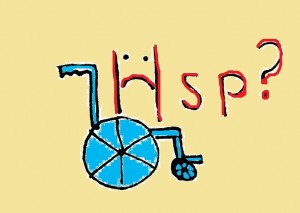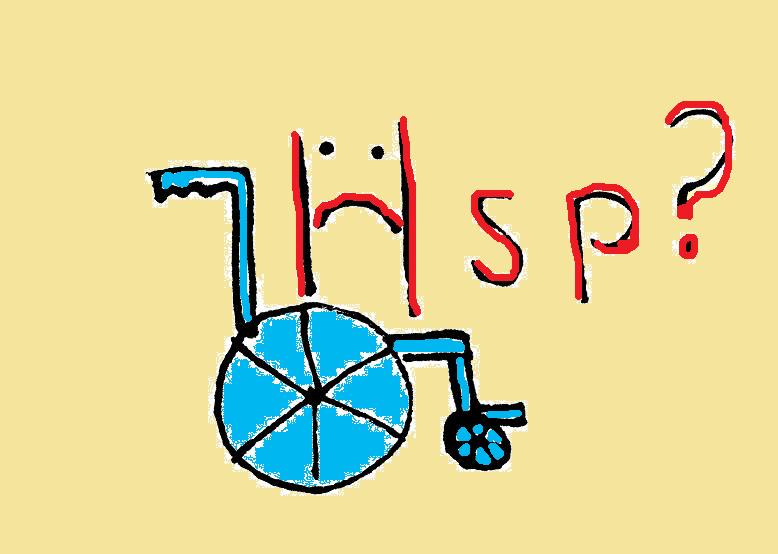 I believe perfectionism is a valuable skill to have. I also believe that when we are taught to go into all or nothing mode about it, we create a lot of unhelpful stress. In other words, it's not your perfectionism that is the poblem, perfectionism is just a "tool" that can be put to use (or not!) in many different ways.
.
.
As an HSP, perfectionism is just a natural part of your skill pack
When you notice more than other people do, it only makes sense that you'd hold yourself (and others) to higher standards, right?
Thank God for that!
With an attitude of : "yeah, that's good enough", there'd be:
no

(decent) smartphones

("What do you mean the keys don't work? Just press harder!")

no

moon landings

("Oh crap, the astronaut suit has a tiny leak")
no

VIP service

of any kind ("huh? Reservation? Oh, I guess I forgot to write that down. Well, we can fit you in later, just take a seat over there in the waiting space, by the table with the outdated magazines")
and no

safe airports

("Yeah Bob, Control Tower Tom here, you go ahead and land your plane now, there's another plane landing in a bit, but you should have enough time, more or less. Oh, wait, actually, Bob, no, sorry mate, HAHAHAHA I was wrong about that… You already started the landing procedure? Well, you're just going to have to turn around somehow…. Yeah…well, that's not my problem now is it? You're the pilot, make it work")
.
.
Your perfectionism is needed, but it can't be put to good use if it's seriously frustrating you somehow. New ideas need fertile soil. Letting perfectionism wash over everything at the wrong time, can mean your good ideas never get a chance to take root…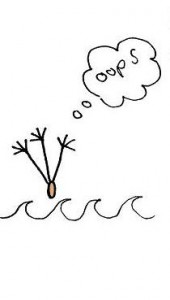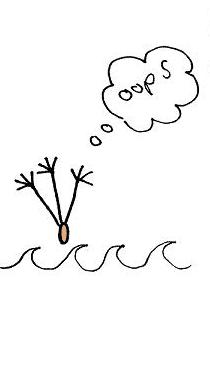 That's why it's important to bring the "practical" into perfection
Practical revolves around what is doable, but also around what serves your well-being and lights you up (because tweaking things until you get them just right is fun, right? No reason AT ALL to give that up)
.
Which is why, I'd love to TEACH you how to bring the practical to your perfectionism.
Learn how to work with your perfectionism to get things done.
Stop spinning your wheels and wearing yourself out.
Stop beating up on yourself for being a perfectionist.
Celebrate all the ways in which your perfectionism encourages you to strive for excellence.
.
This is a 2 month programme, with lots of extras. You don't have to gobble it all down at once (in fact, I won't let you)
The practical perfectionism programme is set up in 2 steps, spread out over 2 months total. In month 1 we focus on the practical perfection ideas and strategies, in month 2 we focus on (applying those to) your project.
Theory Step (part 1):
You receive course materials to help you change the way you think about your perfectionism.
The course materials are spread out over 4 weeks. You get a

new course email every 3 days

– so that you really have some time to digest it.
Each course email will offer a new reframe and a new question to ask. So that instead of saying to yourself "why am I so darn perfectionistic???" or "Why don't others appreciate all the work that I do???" or " argh, I'm drowning in stuff that needs to be done better, how do I finish it all???" you'll be asking questions that actually lead to helpful answers.
You have access to an online community where you can discuss these new ideas and how to apply them.
Practical Project Step (part 2):
You're encouraged to pick a project and start applying the practical perfectionism ideas.
You're encouraged to talk about your action steps (and confusions) in the online community, so that you don't feel alone and instead can get help breaking your possibly huge project into doable steps
Optional: you can choose to have coaching calls with me to help flesh out the what, the how, and the means to getting your project off the ground for real.
.
I've been struggling with perfectionism my entire adult life, and carry a lot of self-judgment for being too detailed, unable to let go of seemingly unimportant things, and being slow at completing things. With Caroline's course I have been able to open the door to finding self-acceptance around my perfectionism (this is a huge deal for me), and she's helped me to open my eyes to how perfectionism works, why we do it, and where it comes from, and most importantly, that it is not always a bad thing. I've read some material on perfectionism in the past, but seeing it from the view of an HSP really made a big difference to me. I look forward to applying some of the things I've learnt in the course to my everyday life. Caroline is a pleasure to work with, her writing is sincere and to the point, and sometimes funny and light-hearted which I find helpful when dealing with self-development. I would highly recommend anyone who in any way struggle with feeling too sensitive to dive into the wealth of excellent material provided at thehappysensitive.com
Toronto, Canada
.
This 2-month course also comes with:
A

workbook

(so that you've got all the key questions in one place, plus some further questions to help deepen their application)
A

complete PDF of all the course materials

(at the end of the course).
4 audios

where I go into more detail on some of the perfectionism reframes.
A

flowchart

that sums up the main practical perfection steps.
5 additional Practical Perfectionism Guides on getting your stuff out there, seeing the bigger picture and making practically perfect decisions.
Community support

from your fellow course participants.
Plus, during

weekly open office hours

, I'll be checking in online to answer any questions on the online forums. (within reason – if questions are really too big to address there then I'll suggest scheduling coaching instead)
We'll have a

group call

in the middle of the second month, to discuss where you're at, what is going well, and what you need more support on. This is usually a small, intimate call where I dive deep with the people who participate (hence, there won't be a recording). However, if you can't make the call, you can also get your questions answered on the forum or opt for a package that includes personal coaching time with me. The group call will be on Saturday August 18th 2018 at 7pm Central European Summer Time / 1pm Eastern Daylight Time / 10 am Pacific Time
.
I wasn't expecting the structure / flow to be as it was, (in truth I didn't quite know what to expect), but I was pleasantly and happily surprised! The different elements covered ("mechanics", wellbeing, attitude) in a question format was actually a really, really helpful way of understanding my perfectionism and prompted me to ask myself questions whilst in a perfectionism-driven experience so that I could either dot the i's if it was needed there or, actually, LET IT GO!
U.K.
.
What does the online community space look like?
(click image above to play video)
.
.
There are three package options to choose from
---
The Practical Perfection Pretzel Pack
Eat it right out of the box!
Pack contains:
The Practical Perfection

course

Full

Community

Access
The

group call

and
Weekly open office hours

Q&A 

during the 2 months of the course.
You also get

ongoing access

to the community, even when the course ends, at no additional cost. Meaning: you'll be able to participate in any open office hours and group calls offered in the future as well.
Please note, questions for the open office hours do need to be submitted on the community forum in order to be answered
price:80 euros
US $90
.
It helped me write and "publish" an online campaign: this course helped me to dare to write something (I was told / "taught" that I was not a good writer at school) from my heart and, yes, I did spend some time agonizing over whether it was perfect or not, but ultimately I recognized that there were a million (and more) ways to tell this particular story, so I told it in the way that felt right and, most importantly, GOT. IT. OUT. THERE! : )
Tara, U.K.
---
.
The Practical Perfection Pick-Nick Pack
Get more fun & ease going in your project(s). Get a new taste and feel for your goals and keep it practical, pick-nick style. We'll tackle the whats and hows together.
Pack contains:
Everything in the

Pretzel Pack

above (= course, community, group call, open office hours Q&A) as well as
Two 30 minute calls of 1-on-1 time with me to chew on your project(s) together and outline the easiest, most fun way for you to take action.
Calls can take place over landline, skype, or the free Zoom conferencing system which we also use for the group call. Calls take place anytime during the two months of the course.
Why choose this pack? We'll develop a personal strategy for you to move forward on your project. Talking with you in person for 30 minutes (twice) will allow us to create a more detailed, thorough plan than answering your questions on the forum ever could. So if you are struggling with the "how to", tend to get stuck in your head, and know more personal accountability would help, this Pack will do that for you.
price: 140 euros
US $157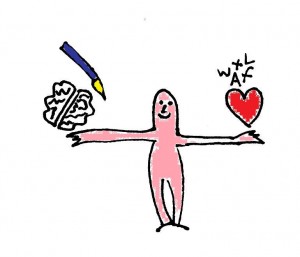 I found Caroline's course on Practical Perfectionism to be very useful on a day to day practical basis. It helped me to reflect on and learn to apply my perfectionist traits when I wanted to and needed to. I took all of the practical tips and questions and put them on my iPhone as messages that popped up throughout the day. This was a very practical way to stop and take a moment to reflect upon my perfectionism and how it may be helping or hindering me in that moment. I gained control over my perfectionism instead of it controlling me.
Australia
---
.
The Practical Perfection Productivity Pack:
Stay on track, get things done, clear the way for your project on a deeper emotional and mental level and let go of creative constipation.
Pack contains:
Everything in the

Pick-Nick Pack

(= course, community, group call, open office hours Q&A, 2 x 30 min calls), as well as

1 Clear the Way session of 90 minutes

to make space for your project(s) in a deeper way. This is one-on-one time with me.
Calls can take place over landline, skype, or the free Zoom conferencing system which we also use for the group call. Calls take place anytime during the two months of the course.
price: 290 euros
US $326
Why choose this pack? If you tend to get emotionally overwhelmed working on a project, then this Pack includes a 1,5 hour call (just you and me) that will really allow us to get clarity on the cause of those feelings and what you can do about them.
Plus, you'll also receive 2 30-minute calls (also just you and me) to work out which exact practical steps to take to move your project forward.
This is the right pack for you if you get stuck working out the "how to" and you know a big part of that stuckness is emotional. Emotional stuckness tends to run deep and the longer 1,5 hour session will give us the time we need to explore that in a helpful way.
If you are even a teeny tiny bit of a perfectionist, then Practical Perfectionism is for YOU! It's a great way to become aware of your perfectionism habits with a view to understanding them, even embracing and loving them, but also, most importantly, managing and harnessing them in a way that serves you. Perfectionism can serve as an enabler to who you are, or as a disabler (metaphorically and literally!) and Practical Perfectionism helps you grab the reins so you can choose to 'steer' your perfectionism, rather than let it steer you (let alone get trampled by it!). And truly, there is not one better to help you master your perfectionism than Caroline. She walks her talk and provides input and feedback in a thoughtful, challenging, compassionate way that is always helpful and thought-provoking and, where appropriate, funny too!
Tara, U.K.
---
.
Are you ready to create a positive shift in how you relate to your sensitivity once and for all?
Do you know it's time to put your perfectionism to it's best possible use?
Are you wanting to get going on a project that really matters to you?
Let's get you signed up! Fill out the short form below to register for the Practical Perfectionism Programme for Highly Sensitive People, and I'll get back to you with the paypal payment link to confirm your spot.
If I think your personal perfectionism struggle is more complex than this course can handle, I'll let you know. Overal though, the course is built to handle a bunch of different situations, because it will teach you how to think differently, not prescribe a bunch of literal fixes for specific things. (This is not a "just cut along the lines and fold here" life-kit. Your life is too unique for that!)
The Programme starts July 1st 2018
.
.
 Sign-up Below: