HSP Comfort Kit
So, you know you're HSP. While the initial "click" of that awareness may feel good, the question remains: now what?
I still remember that moment well. Having read Elaine Aron's first book about the Highly Sensitive Person, I felt exhilarated, and then deflated. Somehow, there was still a huge gap to bridge.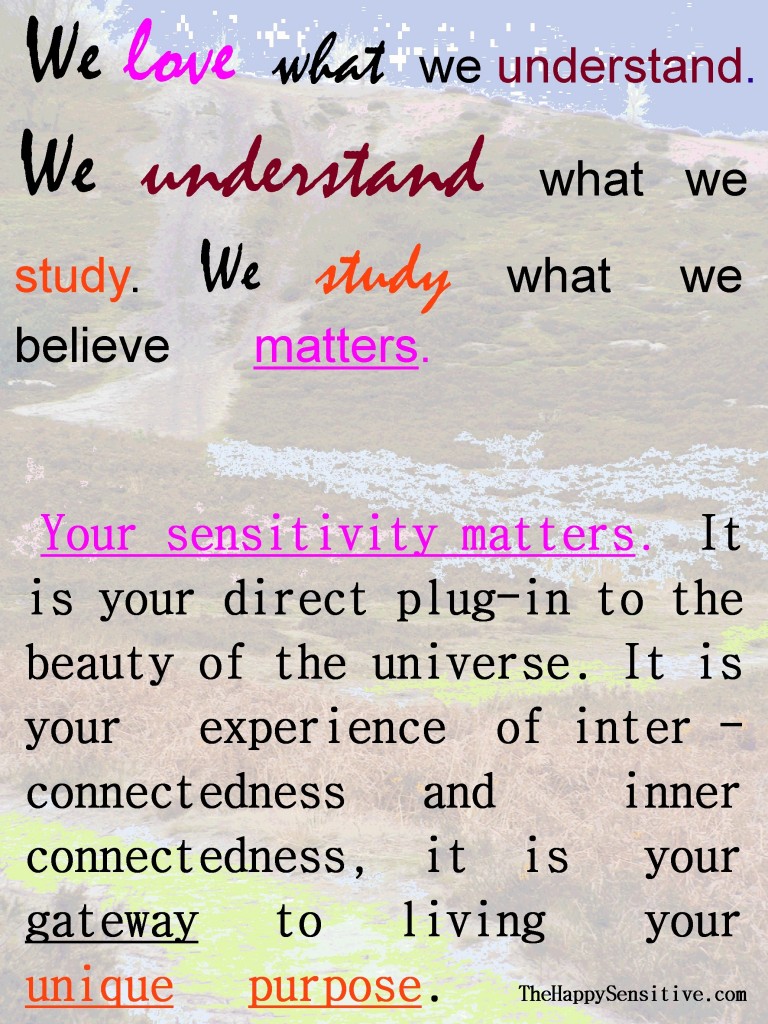 Really, knowing that you're HSP is just the starting point. It's an invitation to get to know what it means to be HSP and how you can truly care for yourself.
While self-care is often initially last on our priority list, it's vital to realize how BIG of an impact it has on our whole life…and everyone in it.
Understanding how to take care of your sensitive self is the biggest gift you can give to yourself and others. A better taken-care of you is a happier you, and a more connected and loving you. This is not just about you it's about everyone else in your own life too! (Is it just me, or am I really starting to sound like Dr. Seuss now?? )
So…
The Happy Sensitive Presents:

– If you're ready to learn more about your sensitivity
– If you're commited to taking small steps to take better care of yourself
– If you're struggling with boundaries and making time for your own dreams
– If you want to get a clearer sense of what you want (as opposed to what others want)
– If you're struggling with low self-esteem or just not feeling good in your own skin
– If you want to ditch some of the pervasive myths about sensitivity that have seeped into your brain
– If you want to know what you can do to change how you relate to your sensitivity
– If you need help handling anxiety and fear
…If any of the above have you nodding your head, feeling a little pang of recognition or excitement or you know it just makes sense
…then this course is for you.
.
Buy the HSP Comfort Kit (click here)
.
You can pay with creditcard or PayPal (click the grey paypal button on the payment screen). A paypal account is quick and free to open. Dutch people: you can add money to your paypal account instantly using iDEAL
What's in it: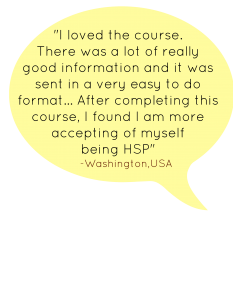 For 31 days, you'll get a daily e-mail to inspire you to be nice to yourself in a new way.
(Convinced you need strict discipline instead? Let it go, us sensitive types respond much better to supportive nudging!)
These are not abstract or general "believe in and accept yourself" e-mails. They come with very practical tips and exercises (including 7 guided audios)
My intention for creating this programme was to give you a way to start working with your sensitivity without having to do intense transformational work.
This course is all about the things you can start doing right now to lower your stress levels, feel more connected to your authentic self and understand how your sensitivity works.
If, at the end of this course, you want to do more then we can discuss the best follow-up course for you. For now, know that you'll get a lot of different suggestions for upping your self-care and self-love.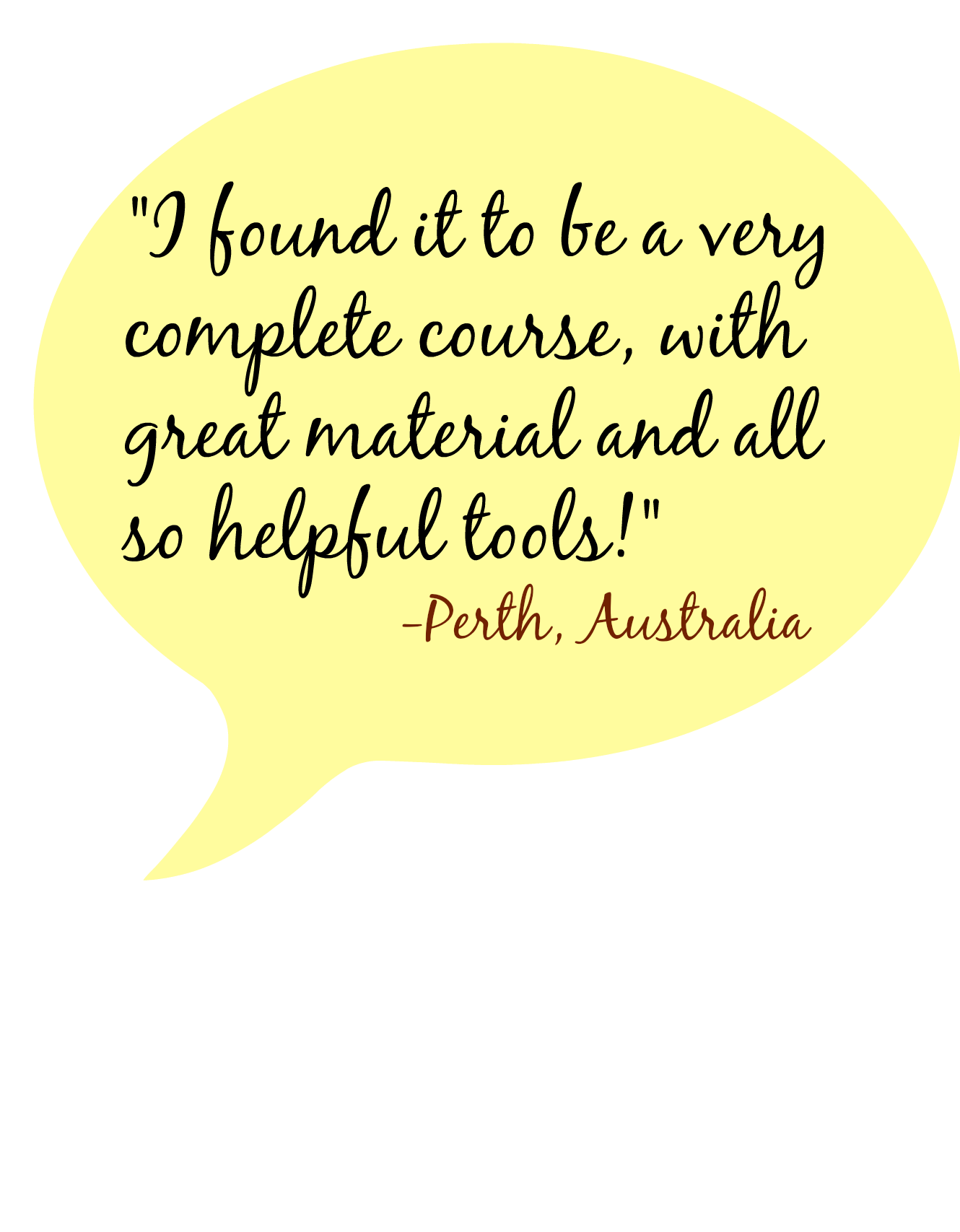 The course contains: 31 messages including 6 mp3's and one audio-video, various PDFs and pretty pictures. (be sure to "display images" in your e-mail inbox). At the end of the course, you receive a complete PDF of all the course messages, to use as a reference manual.
What you get in the 7 audios in this course:
Identify the ways in which your sensitivity has been mistakenly judged by others.  You'll be prompted to start reclaiming your sense of worth concerning your sensitive self!
Get tips for taking care of yourself

when you're super super sensitive

.
Learn how to

bring your attention back to yourself

when you're naturally so caught up in what's going on with others.
Discover how to include yourself in the support you're giving to others. This audio will help you

redefine

what

giving and receiving

are really about. You'll start to understand why giving in the usual way that we've been taught tends to deplete us.
Learn how to avoid unnecessary stress with a process for

pulling yourself out of fear patterns

.
Learn a technique for pulling yourself out of overwhelm (also applies to extreme anxiety).

By staying connected to your body you'll stop going into an inner tailspin

.
Receive a creative and customizable meditation exercise that you can do at any time to help you

feel more comfortable in your own skin

.
Bonus Page:
I've compiled a special Comfort Kit bonus page with materials (audio and text) addressing specific HSP questions from previous participants. You'll get access to the Bonus Page right away. This page contains 21 additional resources in addition to the daily emails.
Investment:
The price for this course is 30 euros + VAT  (VAT depends on your country, you'll see the final price before confirming your purchase)
.
Buy the HSP Comfort Kit (click here)
.
You can pay with creditcard or PayPal (click the grey paypal button on the payment screen). A paypal account is quick and free to open. Dutch people: you can add money to your paypal account instantly using iDEAL
Testimonials:
"The course really validated for me how I am in a way that was very safe and nonjudgemental. I was able to see an aspect of myself as true yet not assign negativity to it. The course also helped me put other people's input in perspective. Overall I found the material very helpful in understanding and accepting myself." ~Pennsylvania, USA
"So much (all good!) has happened both internally and externally as a result of working through the course that I'm having a hard time separating what directly pertains to the course and what is me wanting to share with you all my stuff! (Like a little kid who has started school – "…and then I did this, and then I learned that, and then guess what…oh boy oh boy oh boy!")
I swear, although there have been uncomfortable patches, I am overall much more calm, settled, and happy with my day-to-day life and things are shifting and moving for everyone's higher good, it seems. At times I feel like pinching myself to make sure what I'm experiencing is real! (Please feel free to use any of this as testimonial material if it fits!)
I truly enjoy and appreciate your style of communication – both your writing and your audios and videos. You convey all this wonderful information in such a genuine, down-to-earth way that I find very easy to relate to. And I love your analogies and the humour you use in your writing.
The practical daily tips (like snacks and ear plugs) interspersed with more intense meditations and personal explorations makes the course easy to digest. I've actually saved all your emails to one document which I have on my tablet, laptop, and phone so that I can refer to it whenever and wherever I need to!
Thank you so much, Caroline, for sharing your experiences, insights, and skills through the Happy Sensitive Project – this is just what I needed, right when I needed it. ~California, USA
What if it's not what you thought it would be?
The course itself comes with a money back guarantee*. If you are unhappy with it for any reason, just let me know within the 31 days of the course, and I'll refund you the full sum.
(So, the day you receive your last course email in your inbox, is the last day you can ask for a refund. Simply reply to the course email then or before then, requesting a refund, and I will refund you.)
Purchase Below
Click the button below to buy the HSP Comfort Kit. You'll be directed to another page. Purchase is handled by a secure service called "GumRoad" so that you'll have access to your materials right away. If you want to purchase the Comfort Kit for someone else, you can do so by clicking the little giftbox icon to add their email address and a note.
.
Buy the HSP Comfort Kit (click here) .
You can pay with creditcard or PayPal (click the grey paypal button on the payment screen). A paypal account is quick and free to open. Dutch people: you can add money to your paypal account instantly using iDEAL
Not sure whether this course is what you need?
Ask your heart for guidance using the guided 5 minute meditation below: